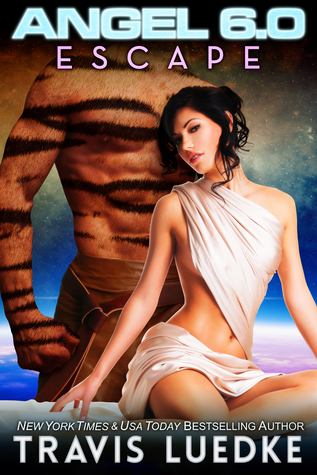 My rating: 4.5 of 5 stars
I received this book for free in exchange for an honest review.
This stepped it up and I am going 4.5 stars for this second entry in the tale of Angel and her adventures across the galaxy. Once again I was pulled into the story right from the start. The story is progressing and giving us more situations that Angel has to deal with. She grows during her journey, though she remains somewhat childlike in her thinking you can see the analytical side of her too. The new characters are somewhat interesting but could use a little more chance to be fleshed out.
Angel has settled into life on the Gran ship and is happy as long as she has Jason, the other prisoner who has a personality worth dealing with. Though she is being used by the Captain on the ship, it is not so bad because he knows what she is. She worries she will lose Jason if and when he finds out.
Jason said they would be rescued and he was right, in a way. When the rescue comes things do not go to plan for the rescuers and they find themselves with a passenger that they had not planned on. Once again Angel finds herself among strangers who hold her life in their hands. The thing is, does she even want to continue on.
The story deepens and Angel is still evolving and becoming more complex. The heat level drops a little but only because our girl is dealing with some issues that keep coming back to plague her. If there were not some complications it would not be nearly so worth reading.
Once again I highly recommend!