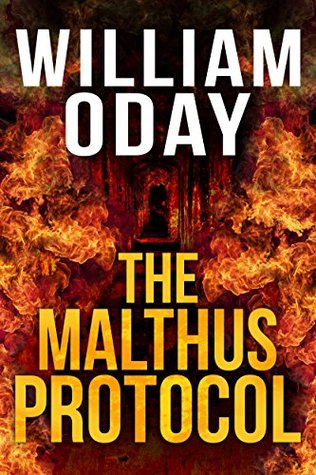 I received this book with the original title from the author for an honest review.
The name was later altered to The Darwin Protocol.
Have you ever read something that you both liked and disliked? That is where I am with this one, I liked the book but it did not totally grab me but I was still compelled to keep going because of the things I liked. Things started very slowly for me and took quite a while to heat up to the point I could not put it down. I am not a fan of lots of short chapters that jump from place to place and in this case to an earlier time period. I do like that the story was told from multiple perspectives which made it easy to follow the action.
The Good:
Great characters with lives that are totally believable who you cannot help but love or hate.
A location that works for me because I know exactly where most of them are.
A complex story that makes you work to understand what is happening.
Nice family drama
The Bad:
105 chapters in a book of 400 pages.
No action pertaining to the virus or whatever that is supposed to hit L.A. until chapter 49.
Too many war flashbacks, when one or two could have told the story.
The United States is not what it used to be and does not wish to go down without a fight. To that end they bring in Dr. Anton Reshenko who has a plan that is intended to bring us back to the glory days. What they do not seem to comprehend is that Reshenko is your typical egomaniac scientist who sees nothing wrong in sacrificing the many to benefit a few.
In Los Angeles we meet Mason West, ex military and his family, who have no idea of the crazy about to come their way. Mason has also sworn to take care of the son of one of the men who did not make it back, the kid and his mom are both making that difficult. Elizabeth West is a veterinarian at the L.A. Zoo who has a thing for Bili chimps. Theresa West is their 15 year old daughter who is growing up and growing away from her parents in typical ways. Then there is Elio Lopez, the boy Mason has tried to protect is about to join a gang whose leader is a killer. With a life so full what else could possibly go wrong?
I have to say that it is worth your time to read this book. The characters make it more than worth it because they come to life in a very real way. While you do not get what is promised here I think it will be coming with the second book now that we have been fully introduced to the players.
My rating: 3.5 stars